FOR IMMEDIATE RELEASE
Allentown, NJ
May 9, 2021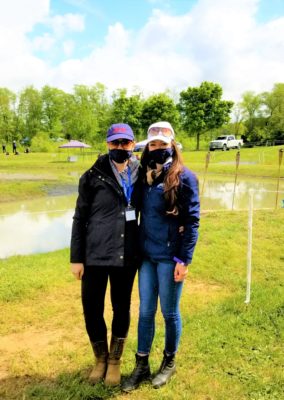 Amy Butewicz found success once again in her second outing as the Jersey Fresh International 3 Day Event Stabling Manager. Accompanied by her real estate partner and sister, Stacy, the duo made a push to focus their efforts on both Rider and Horse hospitality. The event which was held May 5th through 9th, 2021, at the Horse Park of New Jersey, has helped determine both United States' and Canadian Olympic and World Equestrian Games Teams, and was proud to be a qualifying event for the U.S. Eventing Team which went on to win double Gold Medals at the 2019 Pan American Games held in Lima, Peru. This year's event was once again a qualifying selection trial for the U.S. Eventing Team that will compete in the rescheduled 2020 Summer Olympic Games, currently anticipated to take place in Tokyo, Japan, in July and August of 2021.
As Stabling Managers, Amy and Stacy, had an early start to the week with horses and riders arriving as early as Monday in the week, with actual competition starting on Thursday. Their responsibilities included preparations done months in advance such as allotting stalls to over 160 horses, managing rider requests and sourcing donations. Weekly duties included handling "All Things Stabling" making sure horses and riders were comfortable and happy.
It was a pleasure to sit alongside main sponsor B.W. Furlong & Associates attending vet, Jan Henricksen, and to help out wherever needed – even if meant unloading 2100 pounds of veterinary supplies!
This year, Amy and Stacy wanted to make stabling especially successful from an approach that truly appreciated the riders. Each rider was given a JFI3D welcome bag, donated by Nancy Frenick of Stable Graphics, which consisted of goodies supplied by: Perri's, Mane N Tail, Neue Schule, Partrade (Lami-Cell), HorseLoverz International and Mrs. Pasture's Horse Treats amongst others. In addition, the sisters sourced additional donations which became part of the Rider Raffle for the week. Each Rider/Horse Combination was automatically entered into the drawing. Just a few of the winners are pictured below:
Boyd Martin (winner of Perri's Saddle Pad/ Joe De la Paz Farrier Hoofpick),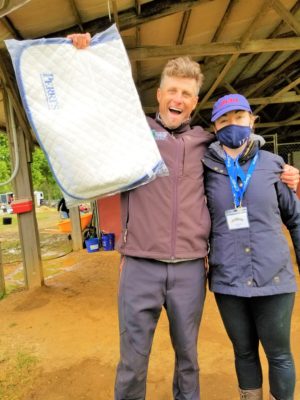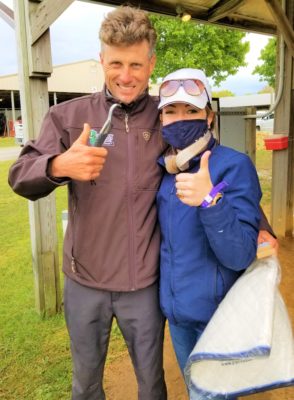 Phillip Dutton (winner of Partrade/Lami-Cell basket)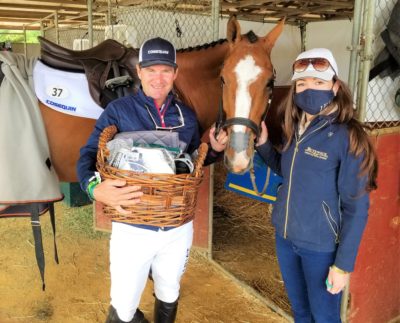 Valerie Pride (winner of Perri's Saddle Pad).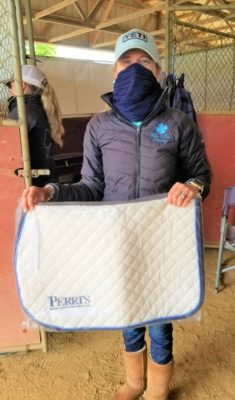 Every rider and horse came out a winner with the Butewicz Sister's "Happy Hour Treat Truck" which mimicked an ice cream truck, playing the tune, and handing out carrots, apples, mints and dog treats each day for all. Amy and Stacy also decided to turn their Stabling Office into a quick hospitality stop stocking a table with snacks, treats and personal items.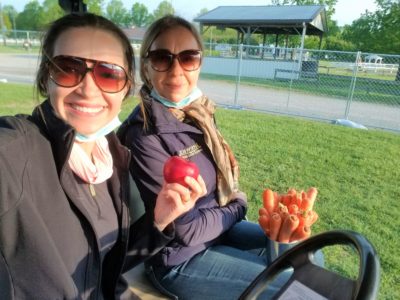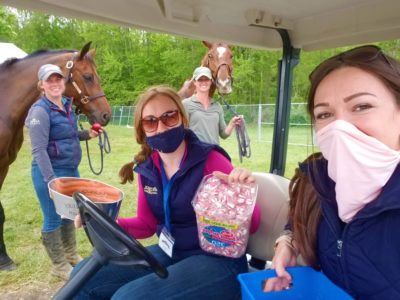 The main rider hospitality, presented by Boehringer Ingelheim, was also a great success! Here we are pictured with B.I.'s Victoria Irmen, taking sandwiches over to the Rider Meeting!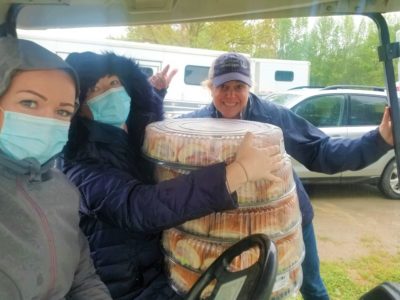 Boehringer Ingelheim is a leading Veterinary Pharmaceutical company with an extensive Equine Products line such as Gastroguard®. There was also a very special treat for the riders which was the Jammin' Crepes food truck from Princeton, NJ! A huge thank you to Dechra Pharmaceuticals and their Sales Manager John Duer for making sure the vets were fully stocked during the week! Dechra is a leader in Equine vet supplies such as Osphos® and Vetivex® Fluids.
Another pinnacle moment for the sisters was sponsoring the Groom's Award which sourced product lines from HorseLoverz International such as the Gatsby Leather line and WikSmart Cooler. This year's award, very deservingly, went to Stephanie Simpson, groom for Boyd Martin's stable. There was not a moment during the week that we didn't see Stephanie attending to the horses in some way! Her hard work and dedication clearly shows in the meticulous turnout of the athletes under her care. Cheers and Congratulations to you Stephanie!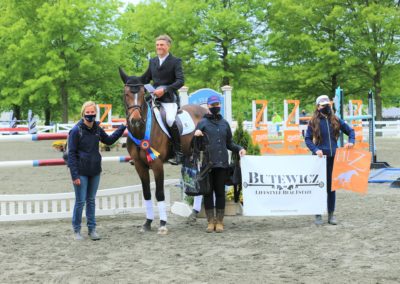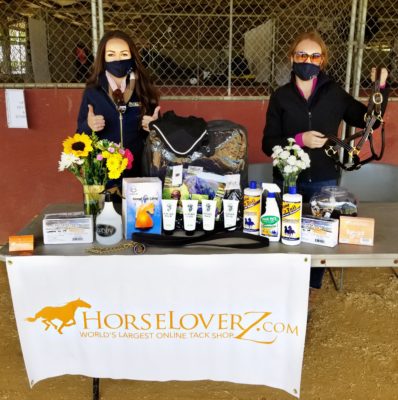 Of course the week would not have been possible without the help of great Volunteers. One is truly only as great as those around them. A special Thank You to the many volunteers who gave their time to Stabling over the course of many days and overnights.
A tremendous Thank You to Jane Cory and Morgan Rowsell and the entire JFI3D committee for their hard work and dedication in organizing an incredible event.
Lastly, a Thank You to the riders and their horses. If it were not for you, this event would not be here. With so many events to choose from, Thank You for choosing Jersey Fresh as part of your Eventing schedule for 2021- it both an honor and a privilege.
Leaving the park on Sunday wrapped up with one final highlight- saying parting well wishes to Doug Hannum who was on his way to help the next group of horses needing his care. Doug is an exceptional horseman who has attended many Olympics and World Games to provide therapy to horses. Doug's comments were that this was the "Best Venue Ever held here". What a huge compliment on a very successful Jersey Fresh International 3 Day Event!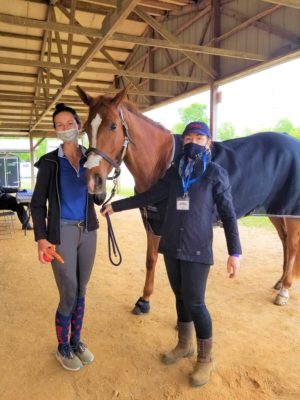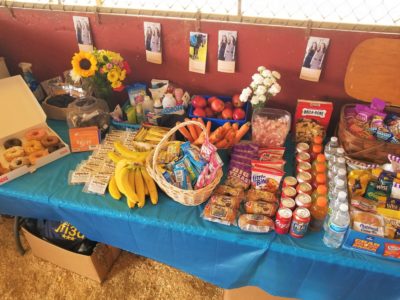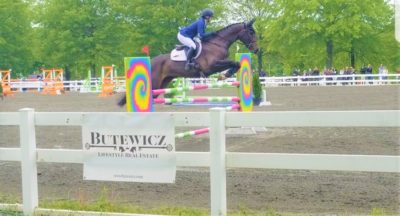 Butewicz Lifestyle Real Estate- Sisters, Partners, and Equestrians, Amy & Stacy Butewicz, are a Keller William's Princeton team of lifelong equestrians who deliver championship results for all of your real estate needs with over 90 farms and $50,000,000 in SOLD Farm Properties across the State of New Jersey.